Loading...
Loading...
Loading...
Loading...
Loading...
Loading...
Loading...
Loading...
Welcome to ECIGSSA. Please keep it clean and Respectful. No spamming or abusive behaviour is permitted.

Please could all new members introduce themselves in the newbies corner so we can all get to know you. Also all new members welcome to the family!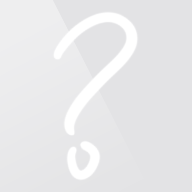 Hey guys
So i just received my first (ever) few bottles of Nicoticket, from Juicy Joes. Wakonda, H1N1 & CLS all at 6mg.
The Wakonda I haven't yet tried. The CLS is pretty nice - very similar to Drakes Vanilla Trifecta but slightly better imo because it isn't as sweet. The H1N1 was what I was most looking forward to though. Filled up an Atlantis Tank.. not for me. Really not for me. Before I put it up for sale, I wanted to know if it really changes that much after time? Did anyone out there hate it initially, then change their mind? The bottle manufacture date was at the end of October 2014, so it's already almost 2 months in and I'm not optimistic, but thought I'd ask.
Thanks for reading