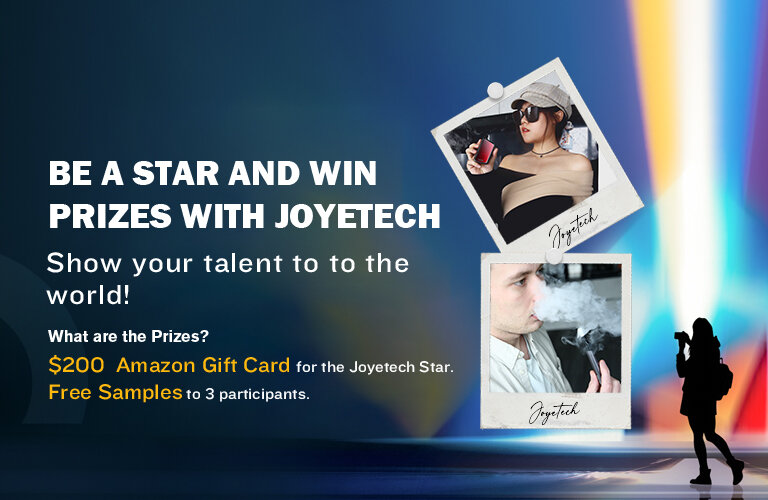 What are the Prizes?
$200 Amazon Gift Card
for the Joyetech Star.
to 3 participants.
Note: The winners are randomly chosen once every month.
How to become
Joyetech's star?
1. You must have the legal vaping age in your country.
2. Submit photos or videos that you personally took with Joyetch products, make it personal.
3. Photos or videos where you're the star are welcome, it's all about you.
4. Submit your photos or videos here, let's go!
https://docs.google.com/forms/d/e/1FAIpQLSet3pM1ZjzQ82avceNt1W5ZtdPKC68j4YT6WUSM0MSGxPbopw/viewform