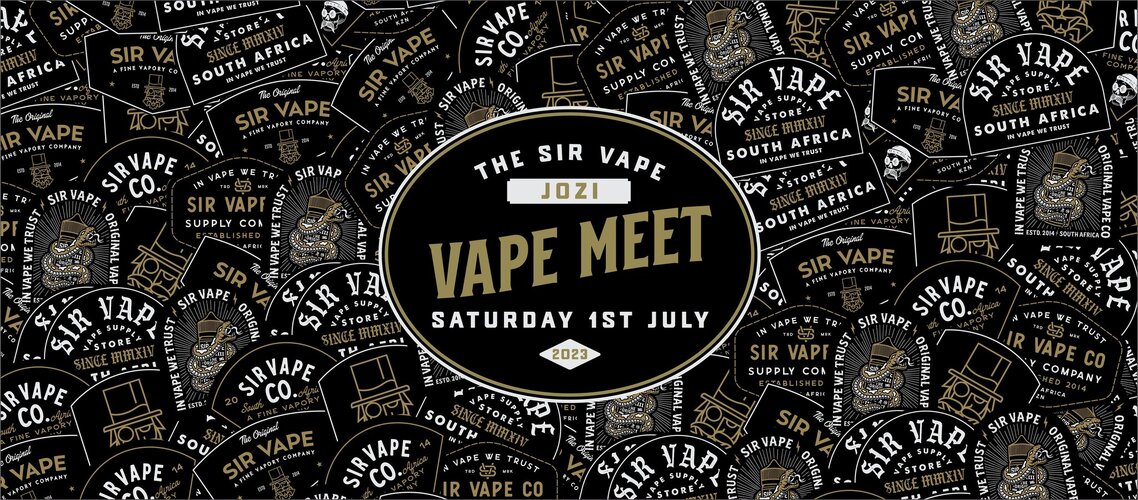 Join Sir Vape, Vape X Events and friends for the official opening of Sir Vape Jozi at our new Edenvale store.
Saturday 1st July 2023 - 11am till 4pm.
Sir Vape Jozi - Location -
https://goo.gl/maps/3pksDxZJ5SLNjPEo9
What's on the cards for the day ?
15% off all purchases on the day !!
New product launches from:
Obey Robot, Steam Craft Coils, Suicide Mods, Dovpo, GDrops, Steam Masters and more ….
420 Section:
featuring Stash and STNR
Competitions:
Show us your mods!!! Best looking aio / mod prize.
Cloud Comp!!! An OG cloud comp for the cloud chucker's.
Guess the flavour!!! Some new Sir Vape inhouse juices coming soon available for testing and guessing the profile.
Meet the girls and guys from GDrops and Steam Masters showcasing their delicious juice ranges.
Prizes Up For Grabs:
Stubby Aio, Obey Robot Hamper, Steam Masters Hamper, GDrop giveaways & more….
....see you there !
Strictly no Under 18's