Joined

11/4/22
Posts

74
Awards

3
Location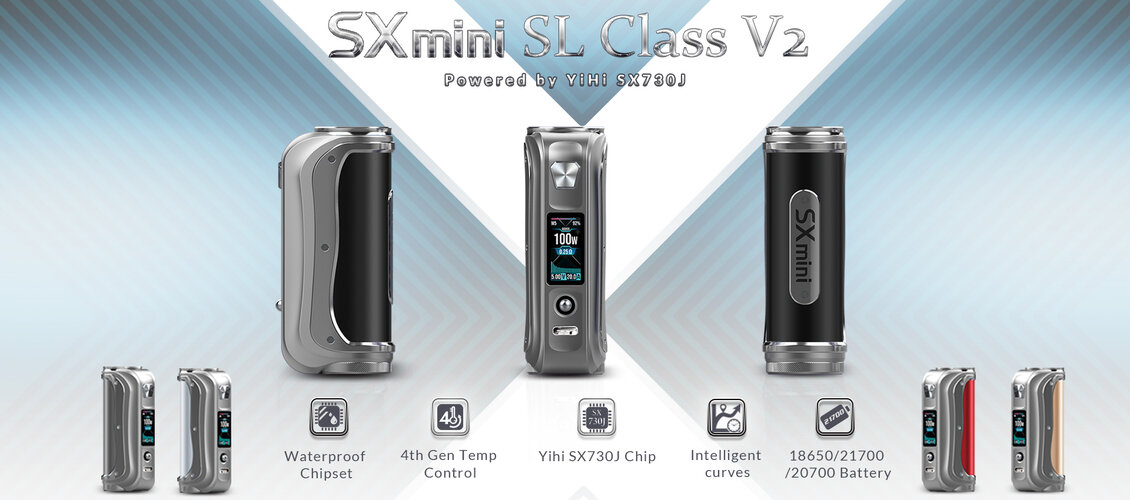 Thanks out to @David_SXmini for sending this new v.2 SL Class out for review from
Yihi SXmini
. He also generously shipped out a G Class v.2, and that one is ON deck next. As always, you'll always get the real deal here, with no BS, no fluff, and no unneeded stuff, just what you need.
Discover the YiHi SXmini SL Class V2 Box Mod, featuring a 5-100W output range, temperature control suite, and is powered by a single high-amp 18650 / 20700 / 21700 battery (sold separately). Quick Links:Vape Batteries
www.elementvape.com
YiHi SXmini SL Class V2 Box Mod Features (Detailed):
Chipset: YiHi SX730
Single 18650,20700,21700 device
Wattage:5-100W
Atomizer Resistance: 0.1ohm - 3.0ohm
Screen size: 0.96" ips Color Display
Power mode: Wattage mode/Volt mode/Temp mode
Flavor mode : Soft, normal,Strong,SXi-EQ1,SXi-EQ2,SXi-EQ3
Max Charge:5V/1A, Type-C
Output Current: 3.1A-32A
Input Current: 1.4A-30A
Screen On Current: 45mA
Quiescent Current: 10μA
Power Down Current: 10μA
Output Voltage: 0.7 Volt
Output Current: 32A
Temperature control mode (dynamic and constant temperture control)
Size:89.1*42.95*30.17mm
Weight:136G (net weight)
Reverse Polarity Protection
Output Short Protection
Low Resistance Protection
Battery Low voltage Protection
Battery overcharge protection
What's Included:
1 SL Class V2 Mod
1 User Manual
1 Type-C USB Cable
Coming from a solid foundation in the DNA chipset, and not being as familiar with the Yihi chipsets, I always enjoy the opportunity to get to know them better. Typically I do not use TC mode, but did test it in this review, as well as Wattage, and Voltage Modes. Typically 65w DTL, and 15w MTL.
Who doesn't love a box from Yihi ?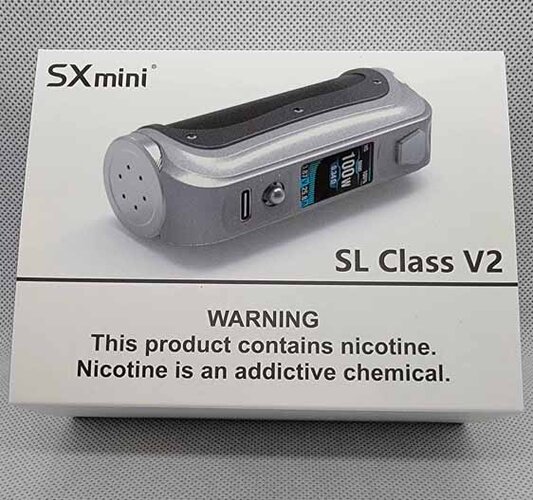 Factory Sealed ...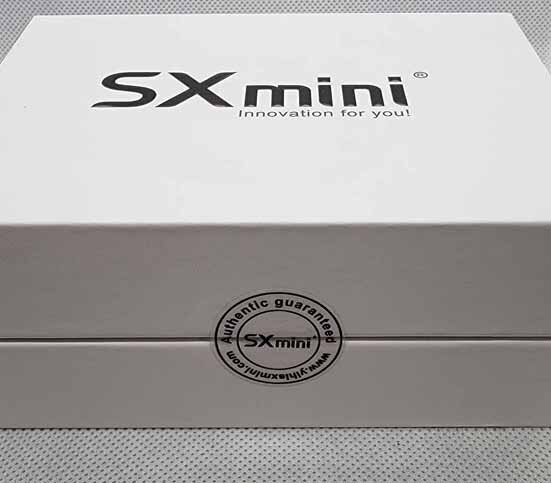 Just what you need ..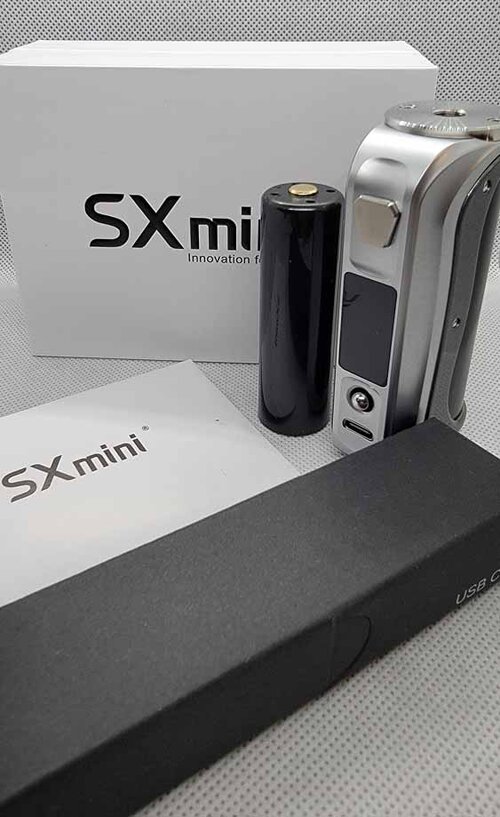 The paperwork included a User Manual, and Warranty Card ..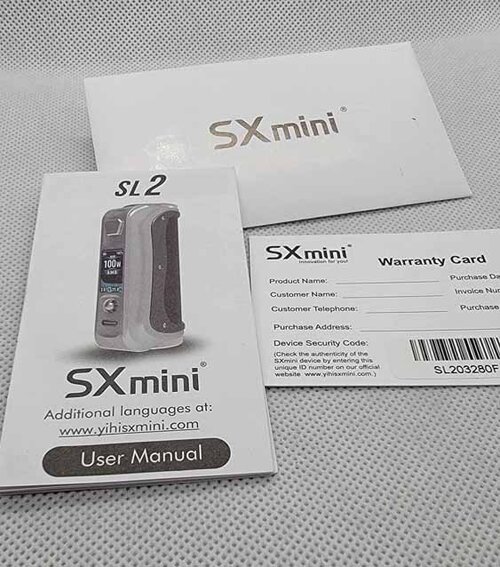 Now rather than just gloss over this first surprise, I wanted to highlight it. This was probably one of the BEST, and MOST legible User Manuals I have ever received.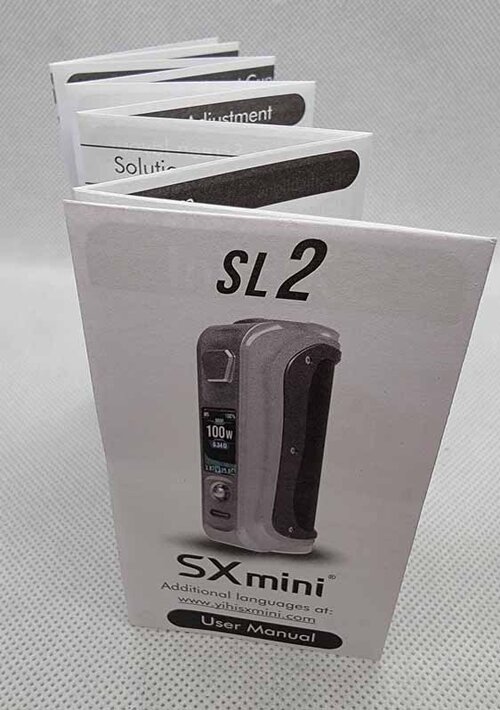 No poster foldouts with teeny tiny text that no one can read. I was going to link to the PDF from Yihi, but the English version wasn't uploaded yet, so instead, I scanned it for you guys. Only for you guys ...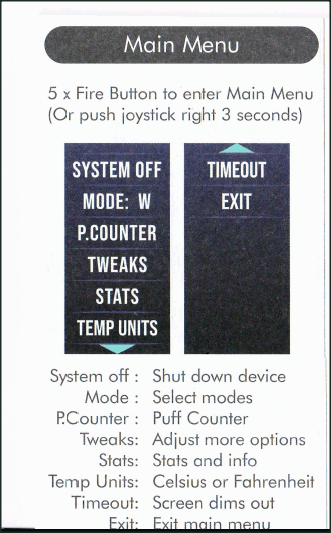 Starting off at the bottom, the threaded battery cap was buttery smooth, much easier to manipulate than the previous v.1 version, along with a battery adapter if you were running smaller than a 21700 battery ..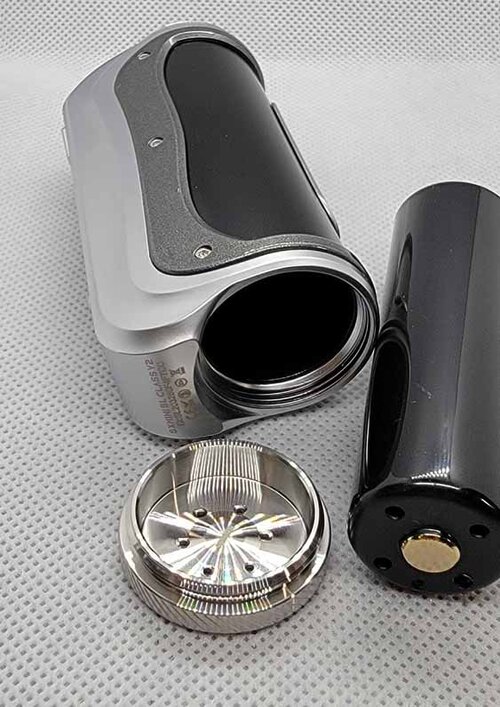 The battery cap was a thing of beauty, and could not be overstated ..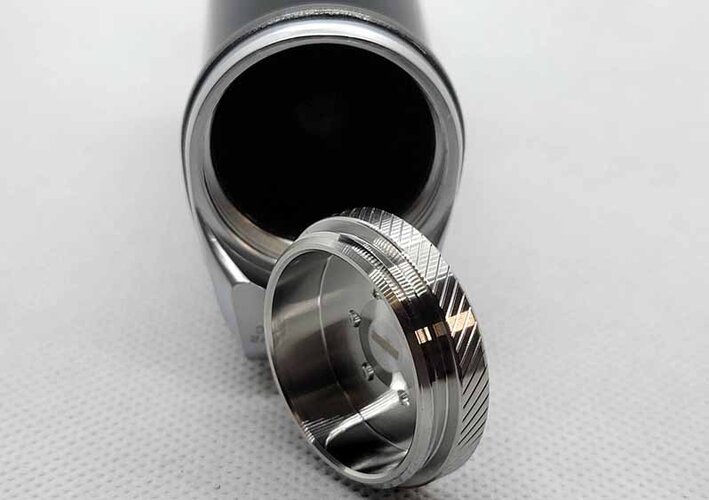 As always, whenever I run a single batt mod, I always use a 21700 ..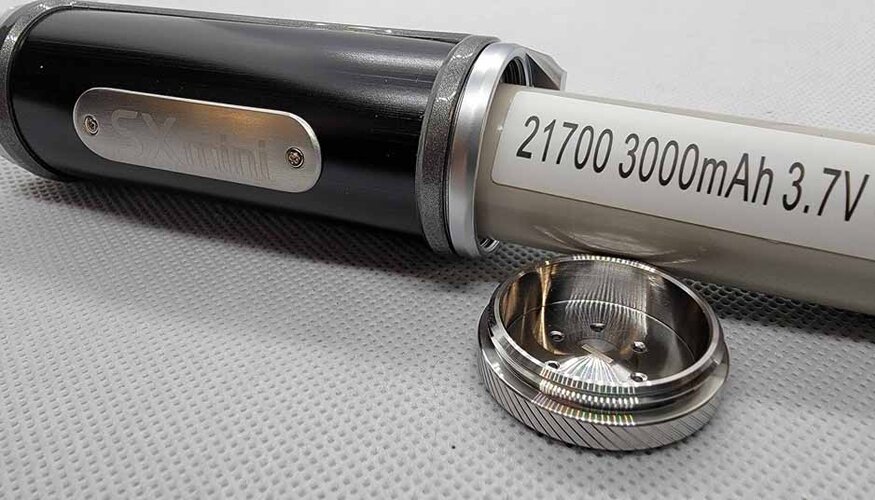 The battery compartment was very roomy, and there was plenty of room for the 21700. I was curious as to why it was soo roomy, but clearly the cap guided it home, snugged it up nicely with NO rattling ..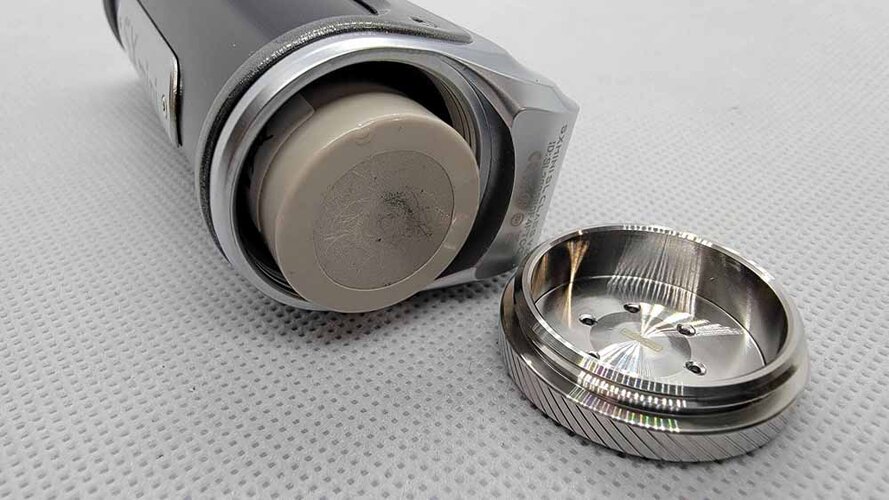 Identical venting to the previous version ...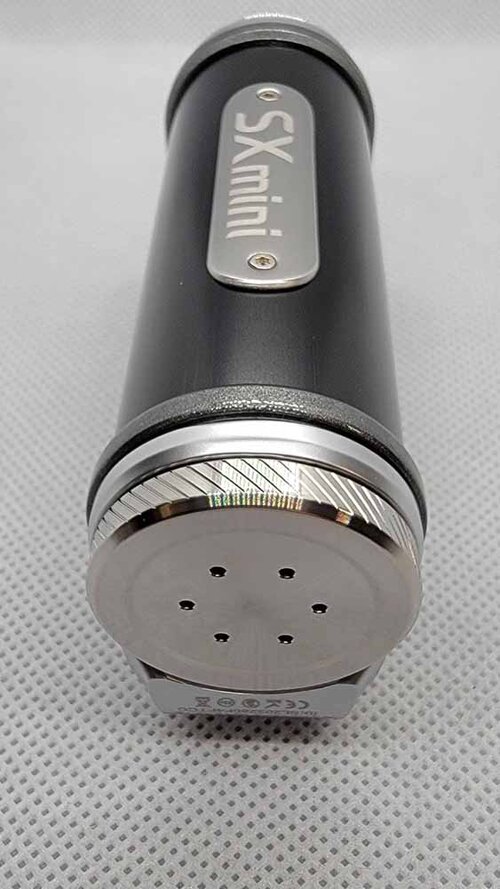 Flipping to the top, there was a nicely polished 27mm top plate with a firm spring loaded 510 connection ...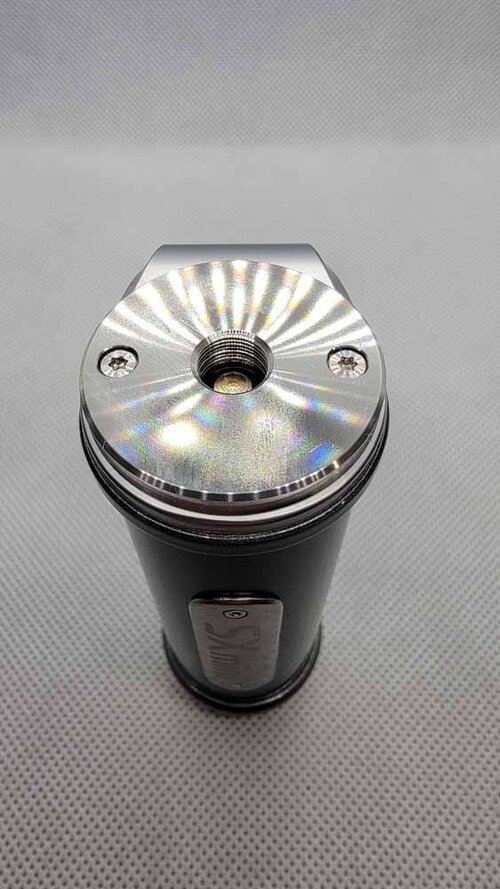 Yihi really cleaned up, and improved the aesthetics of this v.2 with much cleaner, less chunky lines, and some shadow badging ....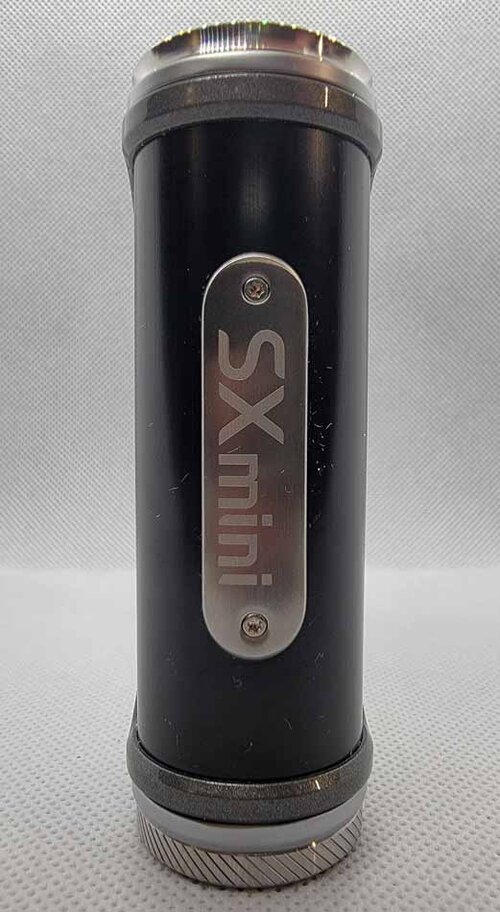 The more curved design, felt really good in the hand ...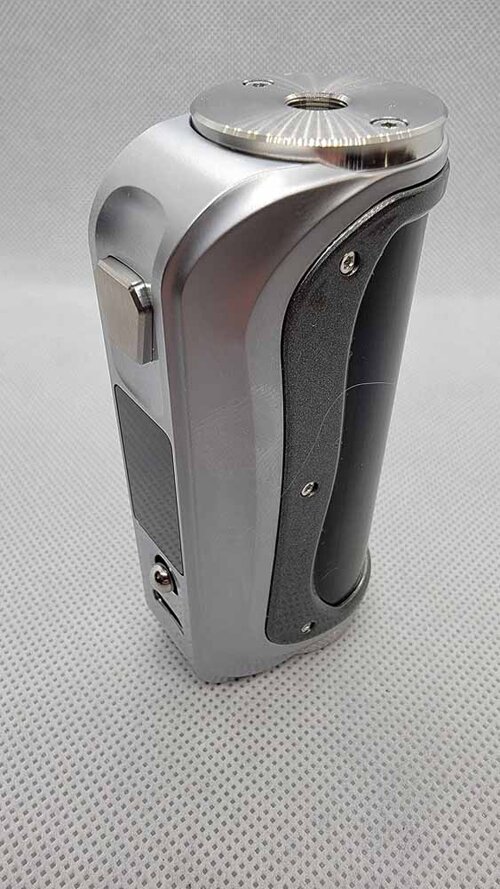 Returning were the tried and true fire and joystick buttons, and a 0.96" IPS display. The display was no longer recessed, and appeared brighter and with improved color. The joystick also appeared to be recessed a bit more comparatively, and was actually an improvement over the v.1's.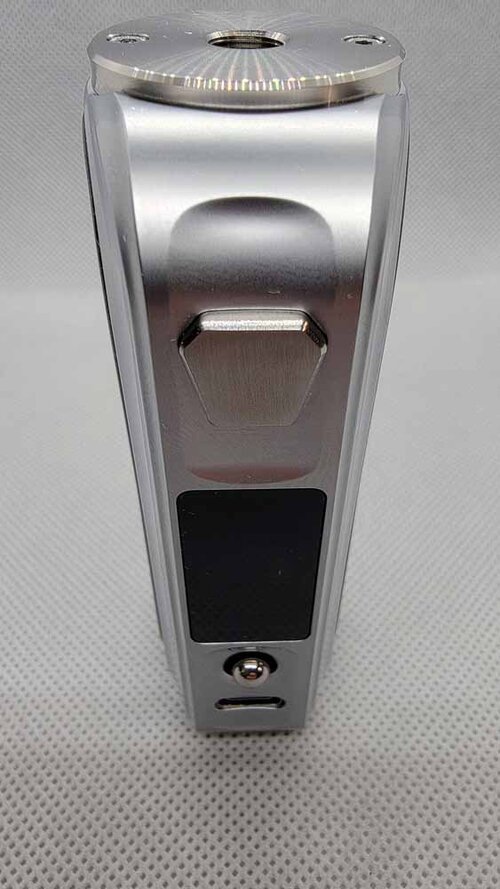 Quick Operations:
Turn On -- 5 clicks
Lock/Unlock -- 3 clicks
Main Menu -- 5 clicks (when powered on), or hold joystick to the right for 3 seconds
Curves Menu -- Tap joystick down
Return to Operation Screen -- Tap fire button
Shutdown -- 5 clicks, and choose shutdown/confirm
The Main Menu, and Nav System were cleanly laid out, and easy to use. This included Shutdown, Mode, Puff Counter, Tweaks, Stats, Temp Units, and Screen Timeout ...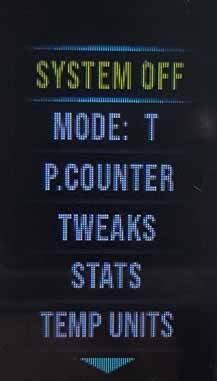 I spent the majority of the test in Wattage Mode, which is the default mode on startup. There is a LOT of information on the main usage screen, but nothing you don't need. Battery bar graph, Curve Selection, Battery Percentage, Puff Counter, Power Mode, Resistance, Curve Graph, Voltage, and Current ...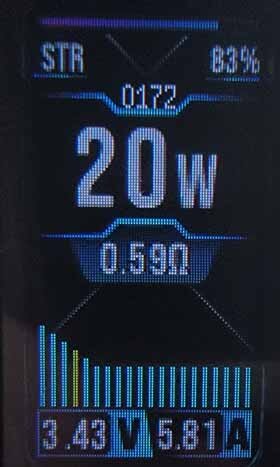 In Volts or Watt mode, you can choose Soft -- Ramps up from 75%-100% power, Neutral -- 100% Power, and Strong -- Ramps down from 125%-100% Power.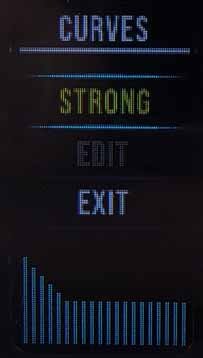 There are also 3 User Configurable Curves. There are 20 bars (0.5 sec. each), adjustable between 0 and 150% Power ...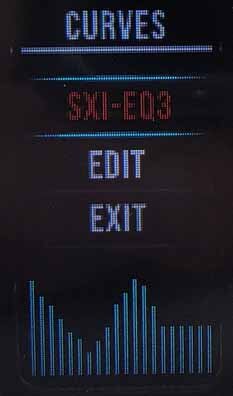 Voltage Mode ...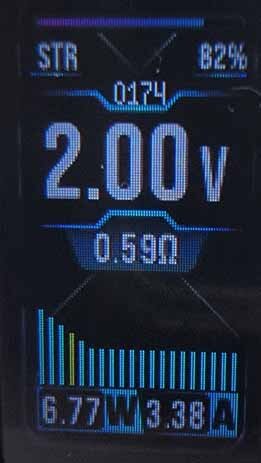 The Basics of TC. From the Main Menu change to TC, and choose the coil type ..