Joined

11/4/22
Posts

76
Awards

3
Location

Thanks out to @David_SXmini for sending this G Class v.2 out for review along with the previously reviewed SL Class v.2. I knew the SL was a slimmed down version, so I was SUPER excited to see what the G Class had in store for me. I believe the G Class was first introduced in 2016, so I think this updated version 2, was long in the making.
This G Class has a LOT of features, so I've tried to trim this review down as best I could, to give you guys an overview, with a lot of details, but without going TOO far into the weeds.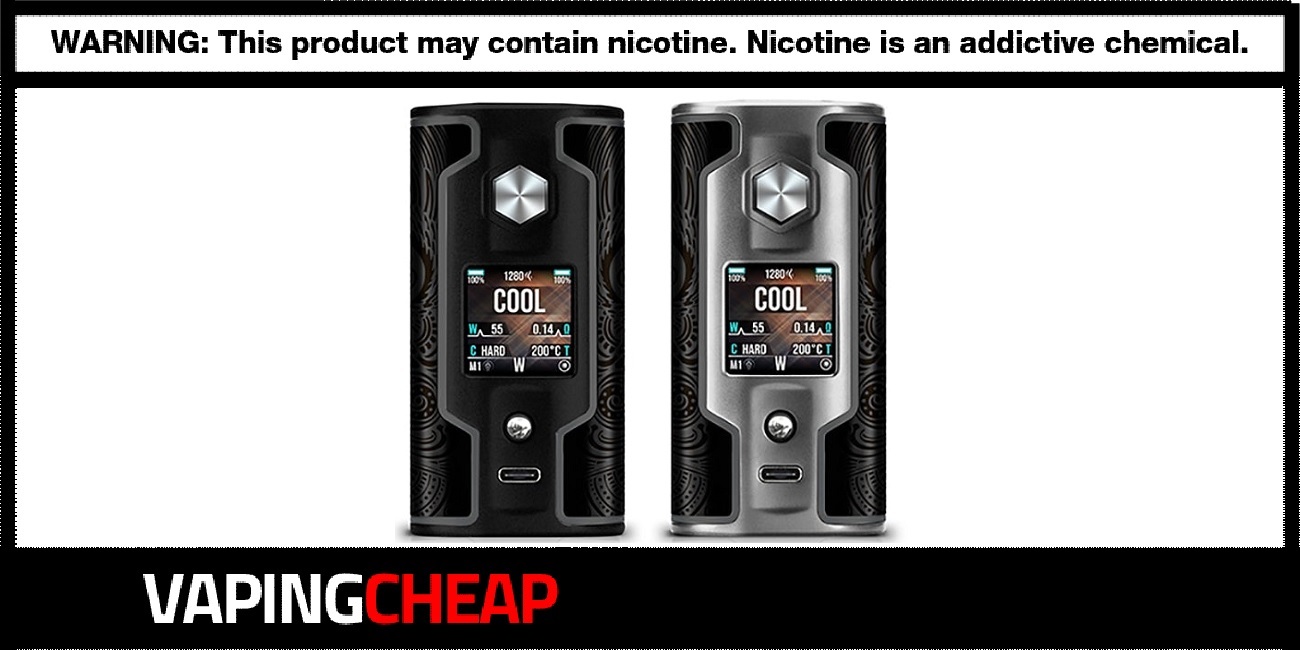 Cheap YiHi SXMini G Class V2 Mod $143.65, LOWEST PRICE GUARANTEED! Save up to 47% compared to your local shop. Check out Vaping Cheap's deals!

vapingcheap.com
G Class v.2 Specs:
Chipset: SX750
Battery: 2 x 18650
Size: 94 * 47.7 * 34.3mm
510 Diameter: 30mm
0.96" TFT Display
Coil Resistance: 0.05-3.0 ohm
Temp Range: 100℃-300 ℃ / 212℉-572℉
Material: Zinc alloy, Aluminum & ABS battery Panels
Weight: 150g
Charging rate: 5V/2A
Power Range: 10-200W
Output Voltage: 0.7-6V
Standby Current:<20μA
Temp Ω Read precision: 0.0001Ω


G Class v.2 Features:

WiFi - OTA Upgrades, Wallpaper and themes, language packs, and more
Waterproof Chipset - So much more durable with that much-appreciated coating
4th Generation Temp Control - with Ohm read accuracy of 0.0001 ohm
Two temp modulation to choose from, and easy, much easier to set up
Smart Boost - the world's most intelligent preheat system. to put it in short: Preheat only when the coil needs it. period.
7 Curves presets, and very user-friendly adjusting DIY curves
Daily puff counter that auto resets according to your schedule
Quiescent Current - <20uA
2 CPU - UI Dedicated + Vaping dedicated CPU
Battery Overload Notification - based on your CDR!
Adjustable cutoff time
What's Included:
1 x YiHi SXmini G Class V2 Mod
1 x USB Type-C cable
1 x User Manual
1 x Warranty Card
Before we dive into this masterpiece, I highlighted four features/specs above that REALLY caught my eye.
Temp Control with 0.0001 ohm accuracy, 2 dedicated CPU's, WIFI ready, and the ability to set a Battery Overload Notification based on your CDR.
WOW, you can ALREADY tell that this one, means business.
The packaging was almost identical to the SL Class ...
The SXmini Team also decided to encase the entire mod in wrap, JUST to make sure it arrived to me (and you) they way they intended it to ...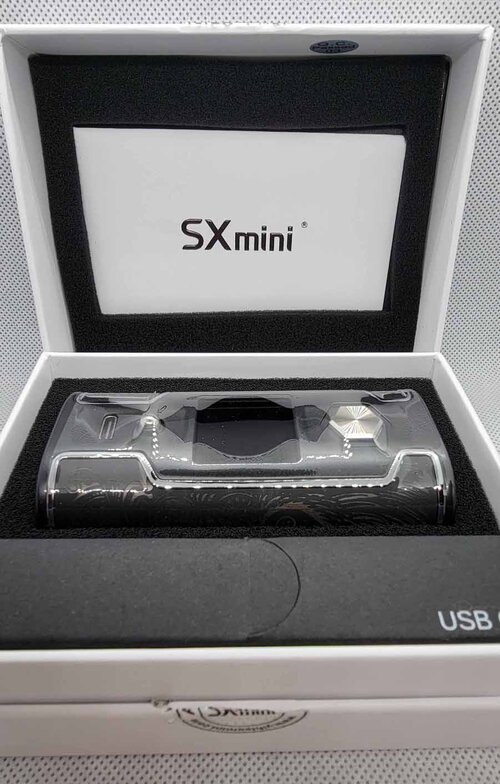 With that frustration free packaging out of the way ...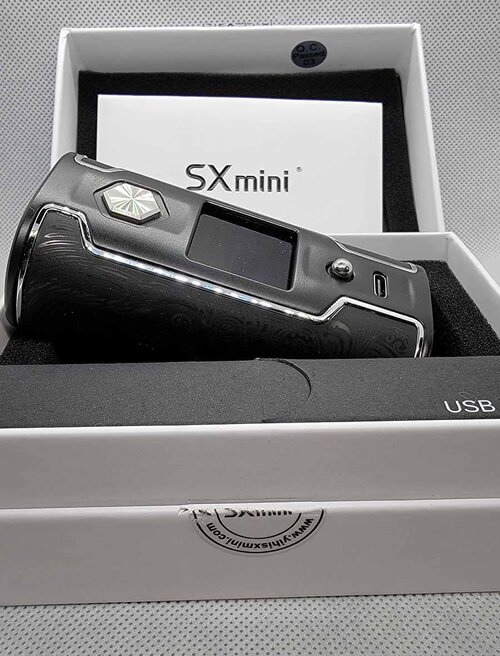 A USB-C charging cable, and documentation was included ....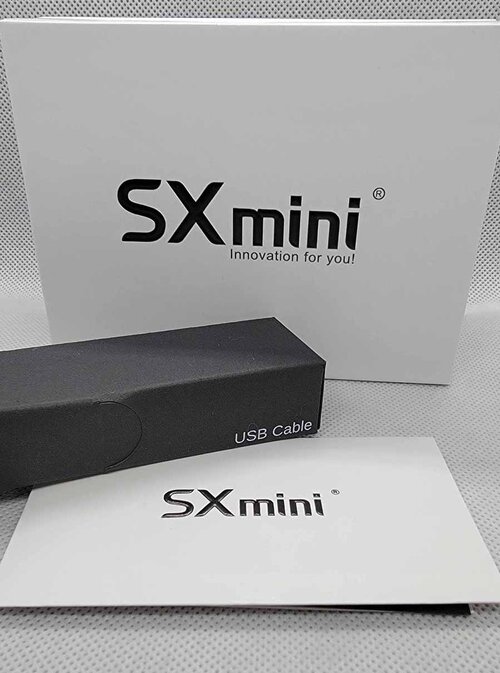 Now, unlike the SL Class, the G Class included a QR code to download the manual for this one, and that was probably a GOOD idea, as it might have been a bit big for the box. Warranty card, and battery safety guide were in there too ....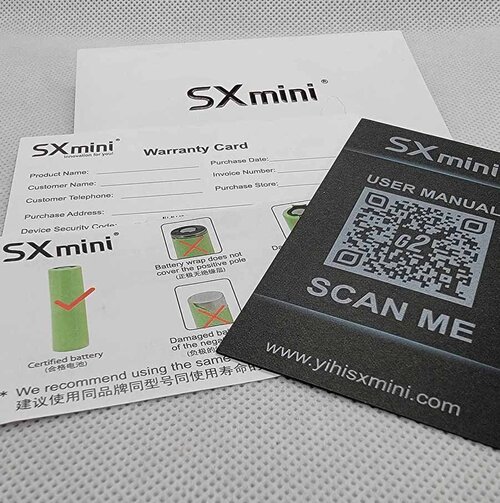 Realizing that I took WELL over 200 photos of this one, I'll try to hold BACK. On the front, we've got the expected fire button, 5-way joystick, and USB-C charging port, along with a gorgeous 0.96" TFT Display.
A matte finish on the rear, with clean chrome trimming, and the SXmini logo (which CAN be adjusted, or turned off if needed)....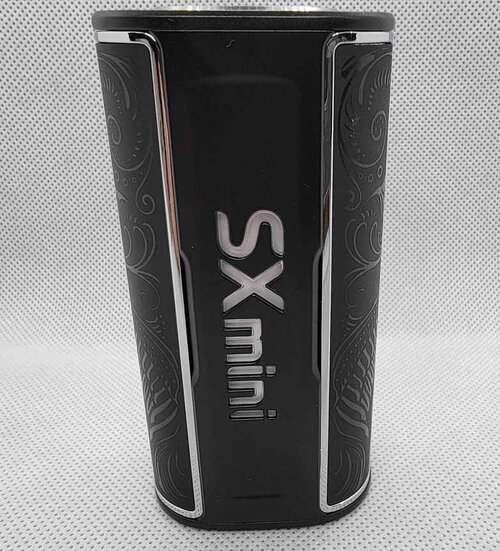 Stunning (IMO) side panels ......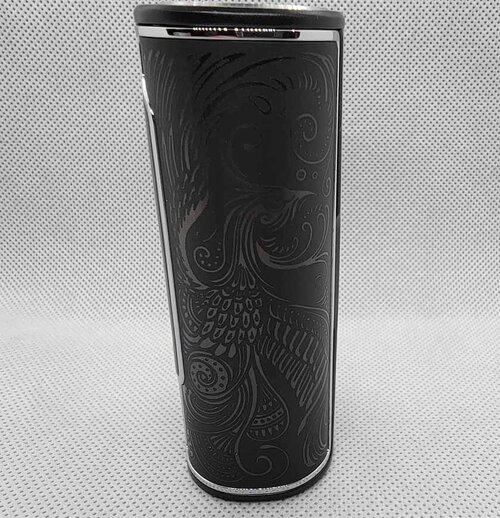 A generous 30mm top plate that was centered, textured (yeah, they thought of that too), and with a nicely sprung 510 connection...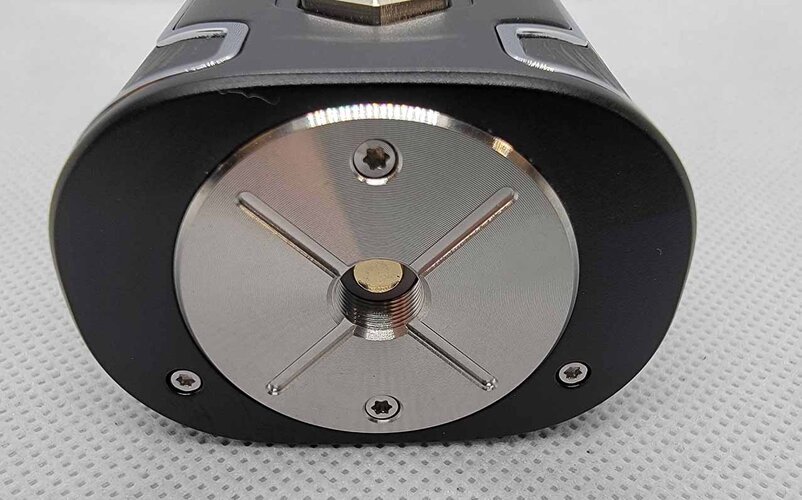 Rock solid bottom plate, BUT, no battery lid ??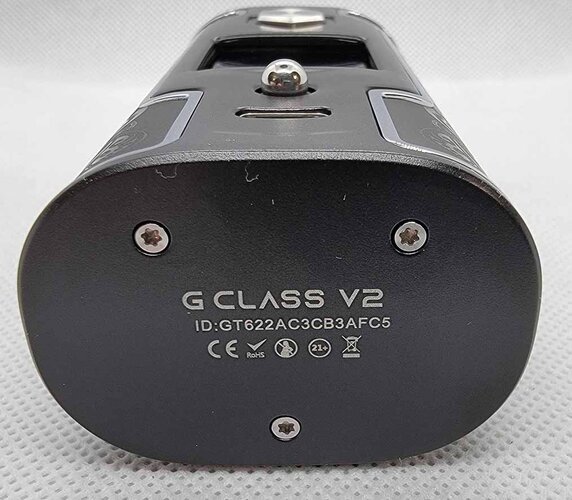 Looking at the back side, you can barely see the two small indents ....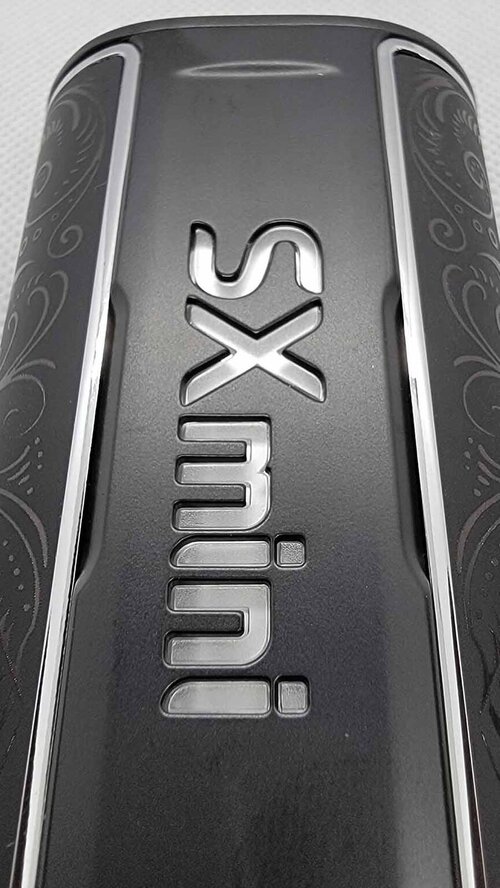 Which revealed two side battery lids ....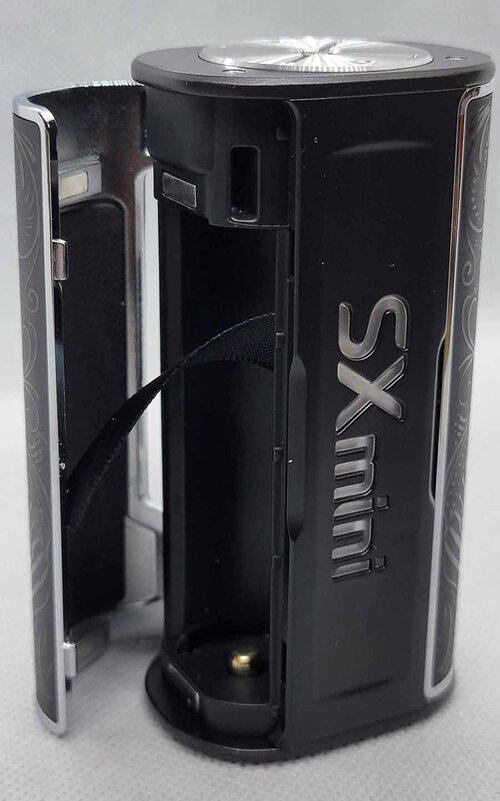 The metal lids were padded, and held in place by two VERY strong magnets ....
Each battery compartment was polarity marked, with a rip cord, and nicely snug spring loaded posts ....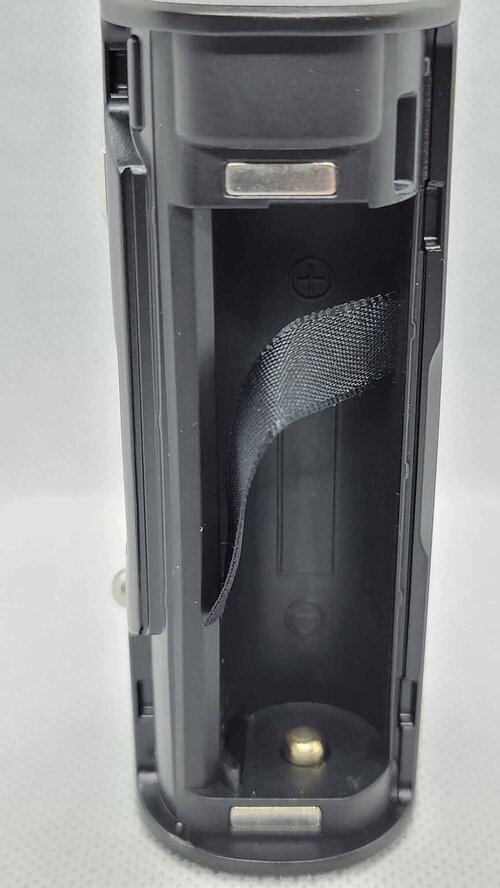 Perfectly snug without any movement, and centered .....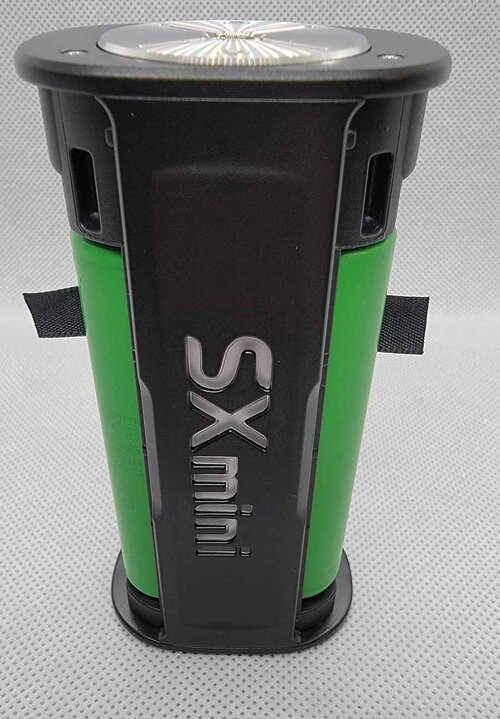 David also included two extra ABS side panels, which were mirror images of the stock metal ones, only lighter ...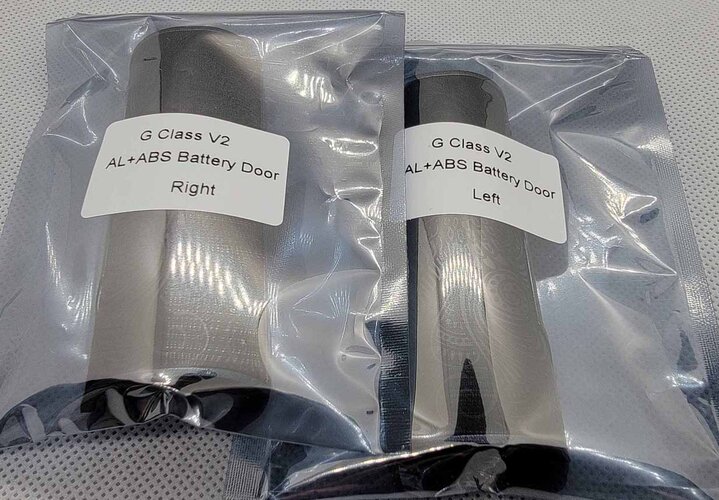 The backs of the ABS panels were not padded, but were clearly designed to hug the batteries ...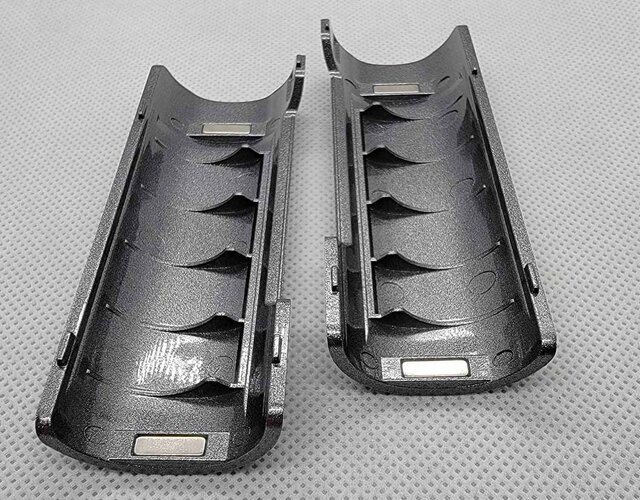 The side panels were TOO gorgeous to NOT get a better look at them ....
Comparing the stock metal (upper right), and extra ABS (lower left) panels ...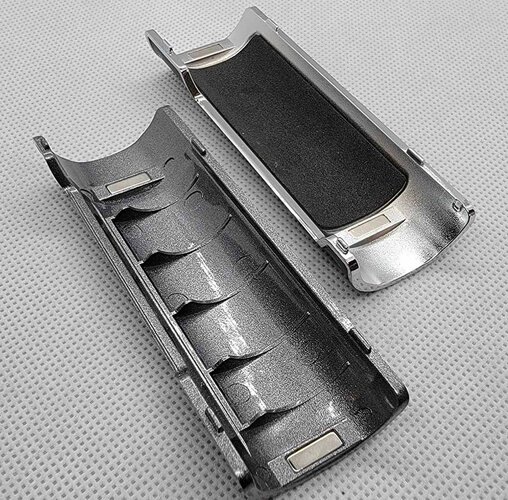 The magnets were soo strong, that I couldn't set the side panel much closer than this without them sucking the lids closed ....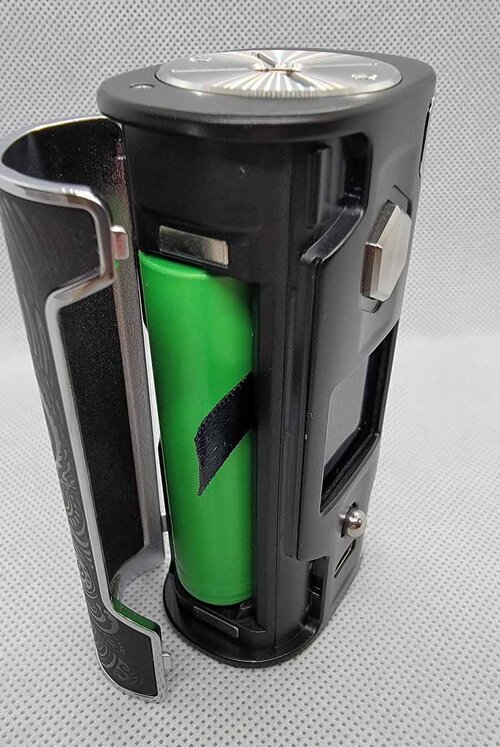 Welcome to the G2, errrr G Class V2 that is ......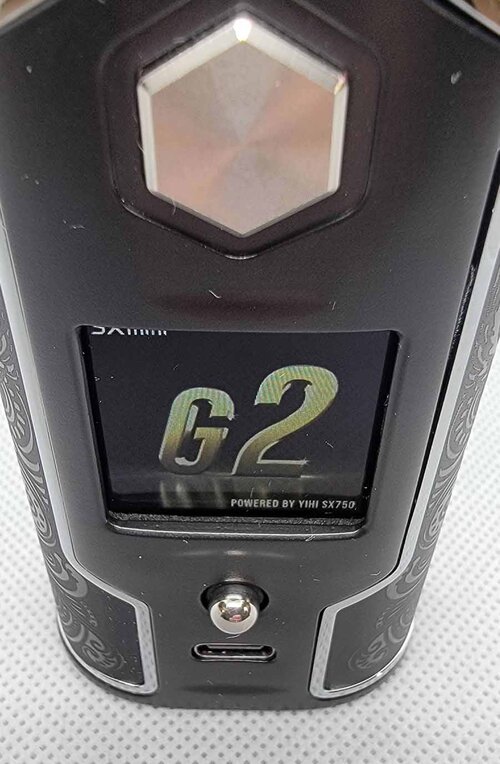 I specifically wanted to test out the WIFI connectivity, and update the unit for this review. This was done by turning ON the WIFI in the G Class, which enabled an AP WIFI Hotspot, connected my cell phone TO the hotspot, using the password "12345678".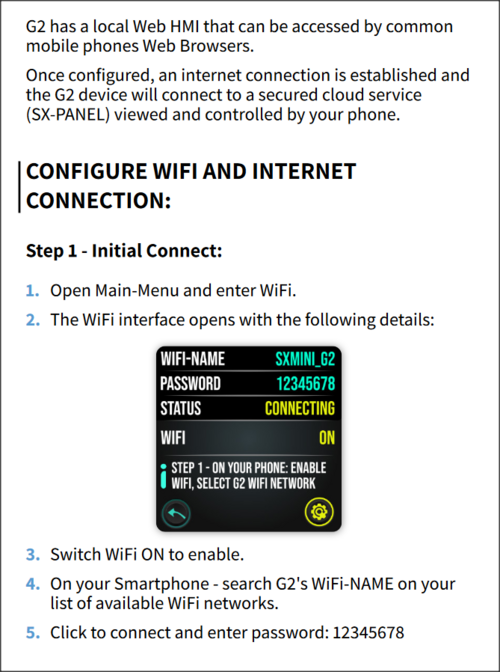 After connected, the G Class presented a QR code, outlined in yellow. After scanning, it opened a browser window, which allowed selection of my WIFI network FOR the G Class to connect to the internet ....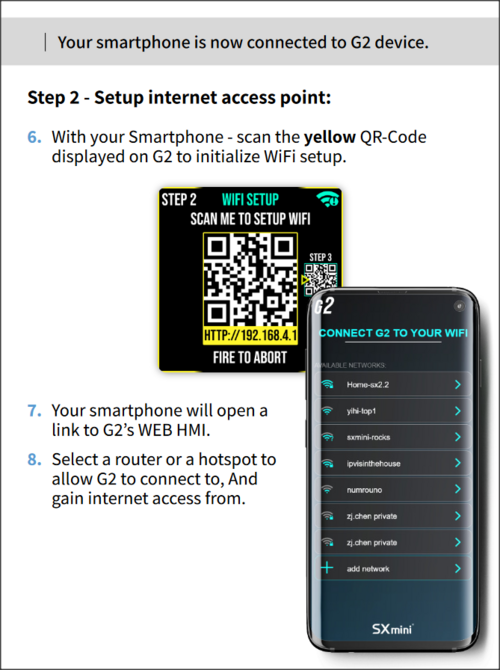 After entering my WIFI network password, and connecting the G Class to the internet, it produced a QR code outlined in GREEN. At this point, I disconnected my phone from the G Class's AP WIFI Hotspot, reconnected to my WIFI network, and clicked the link .....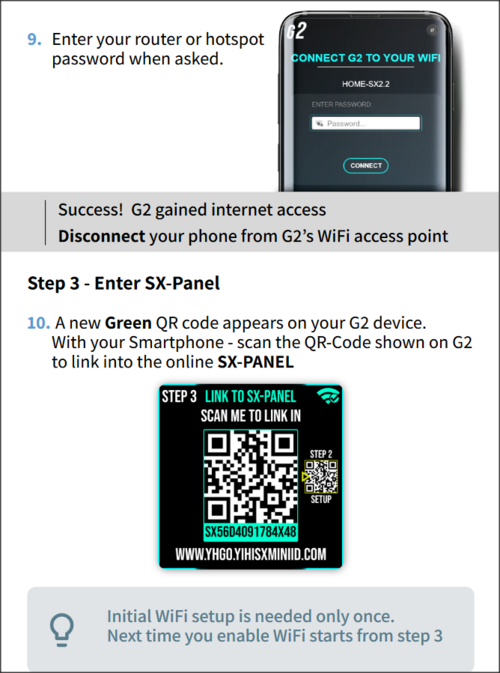 Which connected to the online SX-Panel !!!!!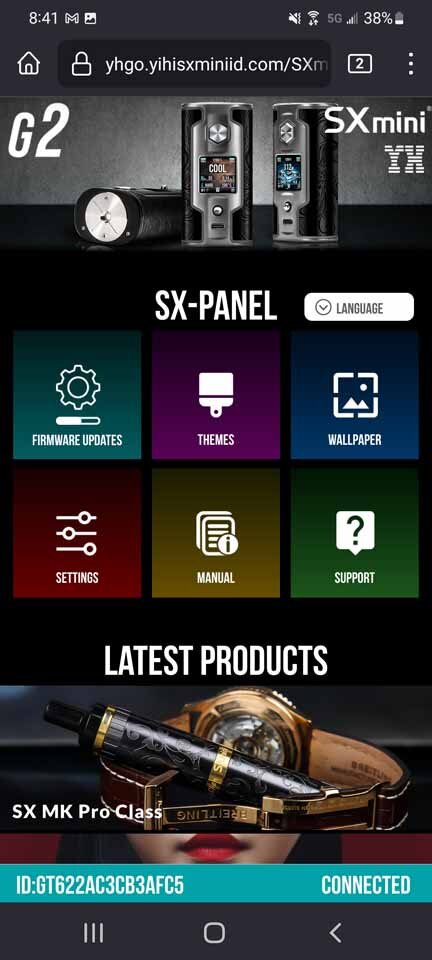 Now you may or may not want to initially upgrade your unit before testing, but I DID, JUST for you guys, and well, for this review. :slight_smile: I chose to update ALL ....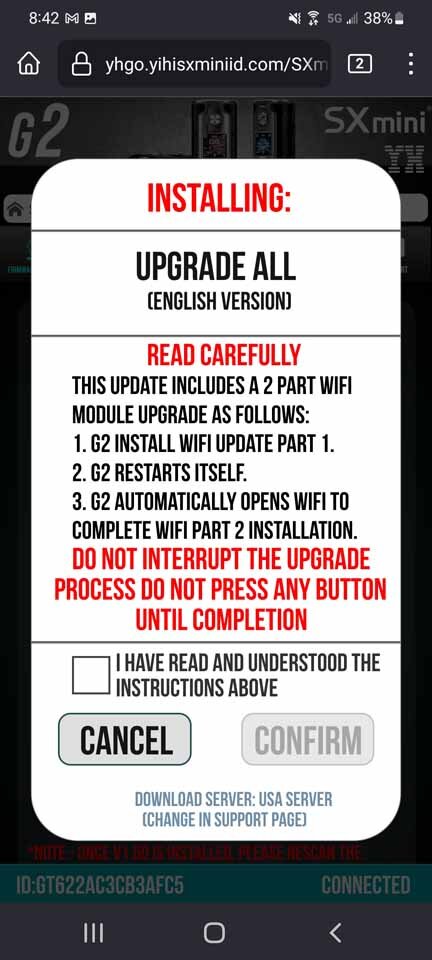 This included (2) WIFI updates, Firmware, and Theme updates ....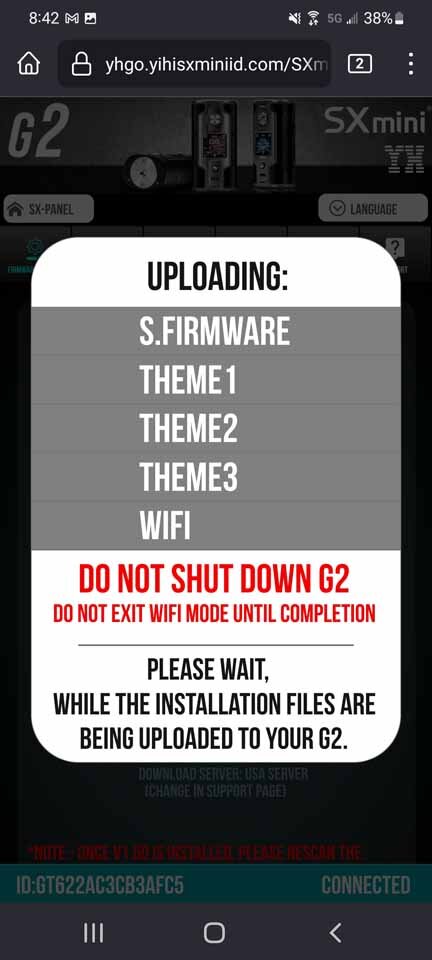 Everything was updated to v. 1.50.....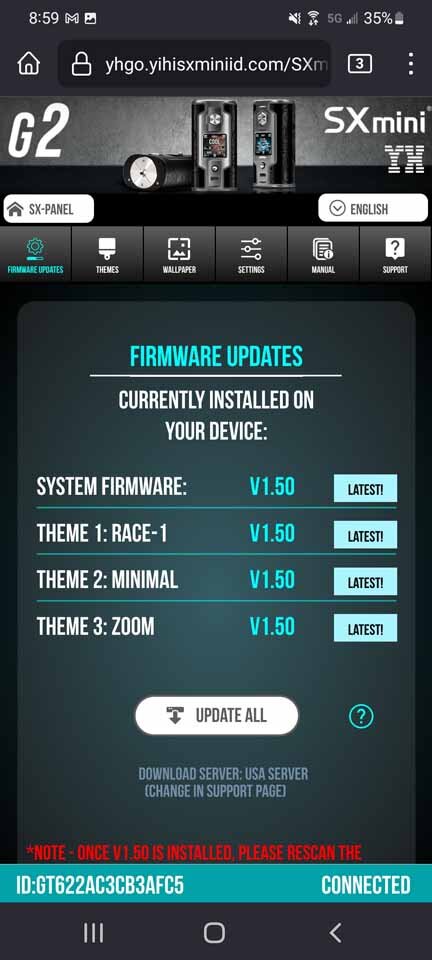 Last edited: