After about
8yrs
, my mighty iStick20 was nearing end of life...
(Not holding its charge for long enough)
Those who know me will know my passion for this little mighty combo:
Never gives up, reliable
Rugged and can take a fall
Small enough to conceal
Great vape with the right "high octane" fluid
Luckily, about 2yrs ago or so I managed to buy a new iStick20 from
@BumbleBee
. He ordered a few. Somehow they were still in stock overseas. I kept it in my vape cupboard, knowing that when the day comes, I would put the new one into service
So here is the new one in my hand this morning - with a new Evod1 and silica 2 ohm coil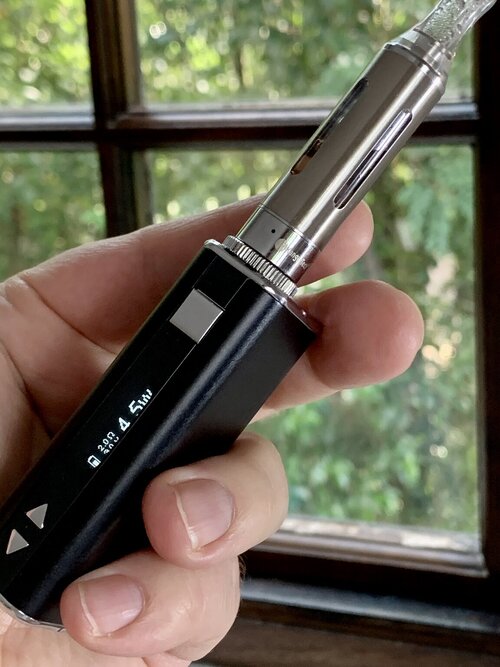 I only vape one juice in this tank. It's
Vapour Mountain Berry Blaze
18mg (from
@Oupa
), to which I add some VM menthol concentrate to make it pop nicely.
Despite the low power, it gives a lovely MTL vape with a surprising throat hit. Great for the mornings. Over the last three years I've transitioned to exclusive MTL Vaping, so this setup is perfect for me. It's also a great device for out and about.
I'm sending a special message to the creators of this combo. Eleaf/Joyetech for the Mod and Kangertech for the Evod1 tank.