Joined

24/6/19
Posts

3,294
Awards

29
Location
I was a very lucky boy after the last vape meet, but I was also lucky in winning a Requiem BF kit at the vape meet. Bear with me if I use some stock pics.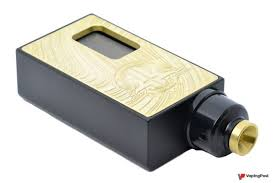 Even when you first see this in the box, you just know that it is going to be good. Although small in size it is surprisingly heavy. The body is a Zink alloy and i don't know what the door is but it is solid and interestingly has a rubber seal that runs around an insert all the way around. It came as a kit and included a deck and two top caps and two beauty rings. Also included two squonk bottles.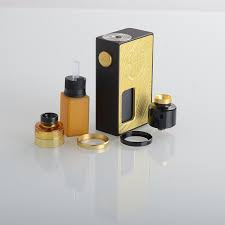 The mod itself is a solid weighty device. Not a top pocket job and it will pull your shorts down, however the small form fits really well in the hand and although angular feels really good. It is a mech and has impressed me as a mech for someone who has yet to go the mech route and wants to. There are some really good features that I truly like. The 510 plate on top of the mod has plenty of air channels if needed. Underneath that we have two mechanisms that are simple and really work and are not gimmicks. The first is an insulated screw with a tab that when turned isolates the fire button form the pin contact. The second which I see as a pro is that the 510 pin is NOT spring loaded. You turn down the screw, put on your atty and then turn up the screw to get a firm contact. This just appeals to my KISS principles in general.
The contact plate that runs from the bottom of the mod to the top is insulated and not just bare metal. It all makes sense. Squonk bottle is around 4.5 ml, so good enough. The fire button has a good tactile feel to it and you know it is hitting the contact. I looked and could see no visible arcing on contact.
The battery fits in tight, as it should but there is no ribbon to assist with removal, best is to remove the bottle and then roll the battery out. A bit of a con but it bothers me not a jot. Good magnets on the door and you have a mod that feels quality and solid and can be used with just about any of your 24/25 RDA's. The gold/brass look is not cheap and trashy looking and I find it attractive.
The Deck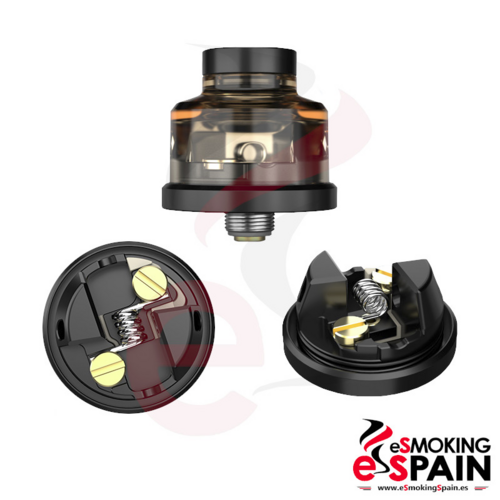 I mentioned a good kit as an introduction to mech squonk. it is not so long ago that I got my first squonk set up, that being an Arctic Dolphin and recurve dual. Good set up, works very well. The Requiem is better. Sad to say but the simplicity of building on this deck beats building the recurve any day, so so easy. There is even two small cutouts on which to rest your coiling rod to position the coils just so when you clamp it down, what a pleasure. Wicking is just as easy, no manual needed. First build I lubed the inside of the top cap as I saw that there is two o rings on the base of the deck. I put the beauty ring and base on and screwed down before I put the top cap and and had no issues for a first fit.
A quick scratch in the prize box and and out came a Mango that thumb tastes and smells good. A good wetting and a squonk and the first hit is as hard as my tweaked Furyan. That surprised me from an 18650 albeit fully charged. Also stupid stupid me, I wicked it too loose. No stress, two minutes later saw the first cotton whipped out and new installed. The included coil was a 2.5 mm fused clapton and I initially used a 2.5 lace that I have a bag of. That coil spit badly and was noisy like a jet. I grabbed a 3 mm lace and that went in fine with a little pressure and the next first pull was quiet with no spitting or gurgling.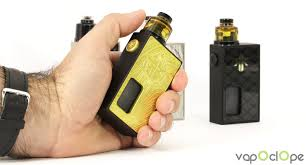 As it is 2's times today, just like me I vape 2's times. During the day I have an RDL set up usually just running one flavour. After supper I enjoy a full on DL session with various flavours, one shots and DIY. This is where the requiem shines for me. Not too hot and the airflow has more control than it appears to have. Loads of flavour and hot box capable if you are that way inclined. If I had paid hard earned money for this it would be money well spent, so I consider myself well lucky to have won it. Thank you and a big punt goes out to
VAPE STUDIO
in Meyerton and the Vape meet team who twisted the arm of
VAPE STUDIO
from Meyerton for some sponsorship. Please give the
VAPE STUDIO
website a visit.
Please feel fre to post questions or comments.