Vapour Mountain is one of the longest standing juicemakers in SA
They recently released a new tobacco range
i haven't gotten hold of these juices yet but am making this thread to highlight them and and house reviews on these juices.
Am keen to hear views from those who've tried them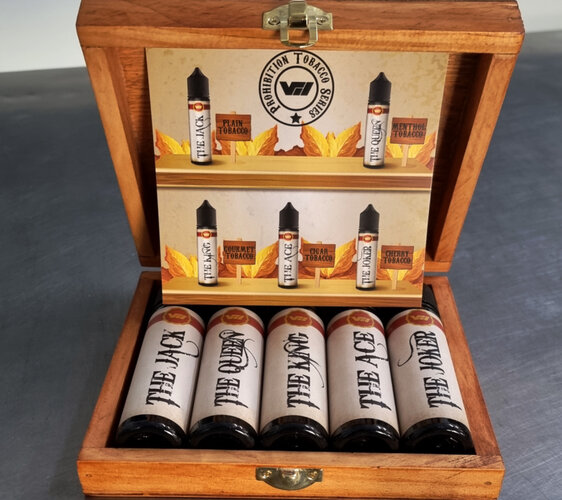 There are five flavours
The Jack
- Plain Tobacco
The gentleman's fix. Straight forward tobacco with subtle spicy, earthy, and woody undertones.
The Queen
- Menthol Tobacco
The lady's delight. Straight forward tobacco, popping with smooth mint and cool menthol sensations.
The King
- Gourmet Tobacco
The connoisseur's treat. Gourmet tobacco with top notes of ripe dark fruits and nuts, accentuated by notes of exotic arabica and rum.
The Ace
- Cigar Tobacco
The baller's vice. Fine Cuban cigar that ticks all the boxes. Pleasant earthy tones with just the right balance of sweet and bitter.
The Joker
- Cherry Tobacco
The all-rounder's pleasure. Familiar and always enjoyable, delicately sweet, and flavourful ripe cherry tobacco.
They sound amazing. Love the descriptions and the theme
Well done
@Oupa
Please go ahead and share your experiences with these juices below
Which one is your favourite?